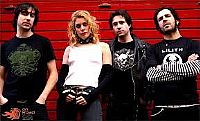 First crowd-festival on Road 66. Karting Oliva
This weekend the route of the first edition of ON ROAD 66 Spain starts in Oliva. The spare time and tourism are joined in order to offer a wide and varied programme of events: Friday starts with the welcome to the bikers and visitors of the event. On Saturday, there will be a biker route and a tourist visit of Oliva's city. And, on Sunday, an Open Day and the awards ceremony will be celebrated.
90.000 squared metre of camping area, motorbikes and a stage for the rock con- certs, road safety activities... A programme to start the engines and to carry on with the route across the Iberian Peninsula. + Info and a route map: http://www.onroad66.com/
Karting Oliva. Ctra N-332. Km 206. Oliva (Valencia).